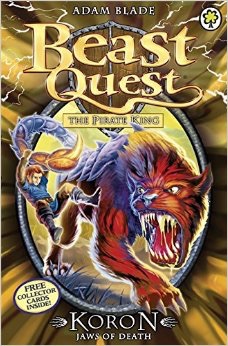 Koron is the second beast
Tom
has to battle in series eight, The Pirate King.

Appearance
Koron is a enormous tiger like beast with black fur streaked with ugly red marking and a scorpion tail.
Powers
Koron can sting his victims with his piosonious jaws and scorpions tail .
Others
Sanpoa summoned Koron to fight Tom,Tom has summoned Tagus the Horse Man to help him in this battle.