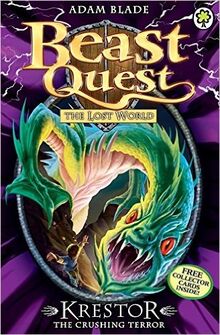 Krestor is the third beast Tom has to fight in series seven, The Lost World.
Appearance
Krestor is a enormous four legged creture.
Powers
Krestor can shoot acid from his mouth and his enormous can use as a wepon.
Others
Tom found Krestor in the Northern Peaks. And his acid actually burned the old shield Tom has stollen from the palace.