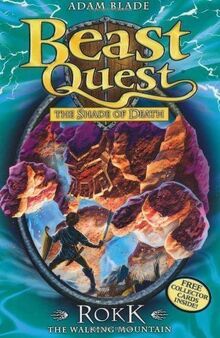 Rokk is the third beast Tom has to battle in series five ( The Shade of Death ).The Spiderweb Gloves is the only token that can help Tom free him.
Appearance
He is a giant humanoid beast made entirely out of a mountain.
Powers
Rokk can merge with parts of another mountain to trick people.He is very strong.One stomp from his foot could kill a person.